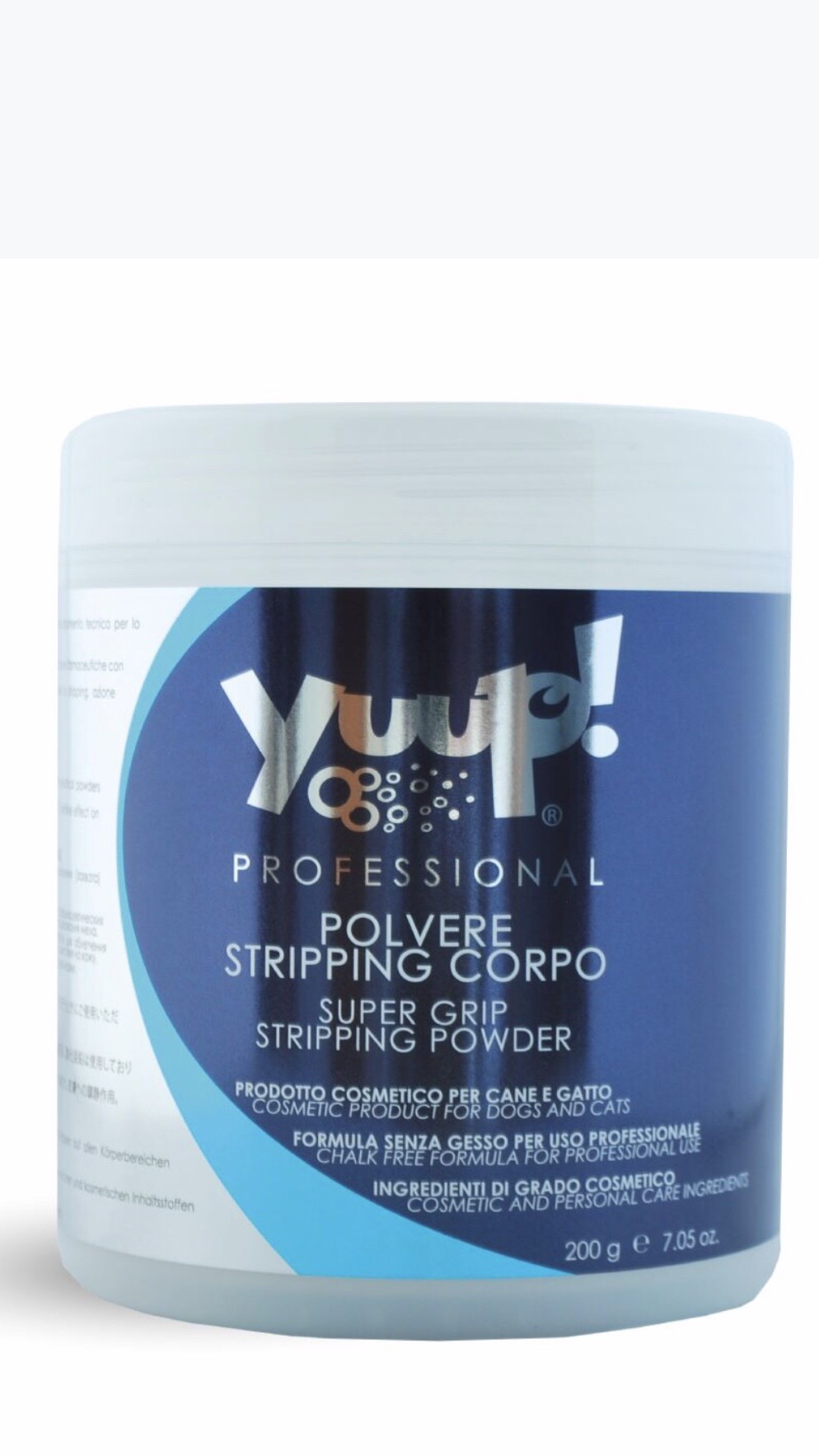 Super Grip Stripping Powder
€27.00
A blend of special griping powders ideal for all body areas.
Type of Coats: Suitable for crisp coats
Key Ingredients: a special blend of cosmetic and pharmaceutical powders with zinc oxide, rigorously formulated without chalk.
Purpose: High gripping effect on the hair to easily remove it, lenitive effect on the skin.